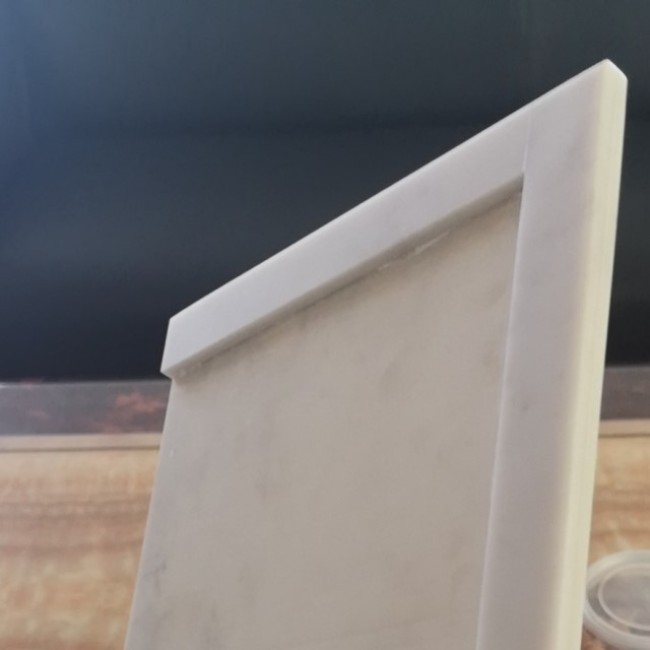 Quartz stone veneer
Quartz veneer ,thin quartz sheet
thin quartz stone wall panels, thin quartz countertops
Natural thin quartz veneer for wall, floor covering
1. From quartz stone wholesaler in China , offering best silestone price
2.Use : inner wall panels
3 Color : Volaks white quartz, crystal white quartz, beige quartz etc.
4.Edge treatment : beveled
5 Thickness : 5mm~6mm
6. Size: 600x600mm, 600x300mm
Thin quartz wall panels are very good for bathroom wall , living room wall, thin thickness, easy to install and save freight .
We also can produce thin quartz panels 1200mm x 600mm .
Quartz stone is from our branch factory specialize in quartz stone tiles, quartz countertops , quartz worktos
Gentlest and soft feeling of white quart and beige quartz are good for inner decoration , such as floor, table tops , cabinet tops.
As well as natural stone, quartz stone is suitable for floor tile , wall tiles, countertops .
5mm thickness is good for used as kitchen and bathroom countertops